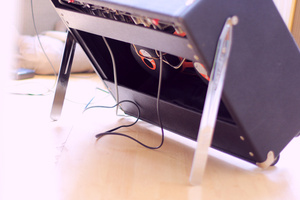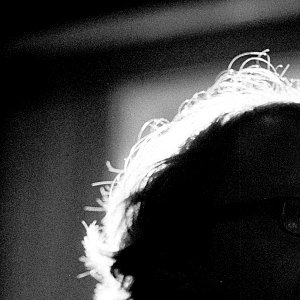 Sascha
1975 Fender Twin Reverb Demo
So I made a new video. I'm selling this old and pretty Fender Silverface Twin Reverb for a colleague of my wife; it used to belong to her late father. Also got the 1973 Stratocaster from her, which is featured in this video. I'll keep the Strat, but sell the amp, since it's to heavy weight for me (that's why I already sold my Vox AC30 ... kinda still missing it). The strat recently got a new David Gilmour style set of pickups from German manufacturer Rübezahl Tonabnehmer, used for the first time on this vid.
All my previous videos have been live recordings, with multitracking only coming from the looper on my pedal board. This time, I wanted to do a cover version of Pink Floyd's Another Brick in the Wall (part 2) using the Silverface Twin, and getting as close as possible to the sound of the original. I bought the Sonic Reality Nick Mason Artist Pack with drum loops, since recording drums is not really an option in my appartment (also, I can't play them very well). While I already used Cubase 9 for recording and mixing the audio for my previous videos, this time, I used it as a multitracker. Also, I decided to use a recently purchased organ VSTi: The Acousticsamples B-5 Organ V2 (I've previously used the Native Instruments B4 and GSi VB3 Version II, the new B-5 is my favourite so far). Rick Wright also plays a Prophet V synth on the album version, so I added some polysynth using the Cubase stock "Prologue" VSTi.
David Gilmour is known for playing Stratocasters into Hiwatt amps into WEM cabinets with Fane speakers (plus additionally Yamaha rotary speakers); keeping the Hiwatts mostly clean and getting his overdrive/distortion from pedals. But he also used Fender Twins for a while, so when I thought of a song to demo the Twin, Another Brick in the Wall (part 2) came to my mind. I decided to play all guitar parts through the Twin: 2 clean chord strumming tracks mixed left and right, 2 overdrive tracks with Flanger mixed left and right, a single notes clean track and the solo. Also, the bass is mainly played through the Twin, with some D.I. signal mixed in.
I always loved Gilmour's solo on this track, and learned to play it already in the 1980s (though I missed quite some subtleties back then). For me, this lead sound represented the ideal Stratocaster neck PU solo sound, for a long time. Until, decades later, I found out that Gilmour had actually played it on a Gibson Les Paul with P90 single coils.
Anyhow, I tried for a long time to nail that heavily compressed, almost clean sound (according to various sources, like http://www.gilmourish.com/?page_id=50, he recorded the solo D.I. into the mixing desk, later it was "re-amped", that is: the pre-recorded guitar signal was send through a Mesa Boogie tube amp, and the mic'd speaker cabinet was recorded again). I think I got close to that sound here – though of course a Strat will never have the sustain of a good Les Paul.
Only two microphones have been used on this recording: One single Sennheiser 421 in front of the Twin for guitar and bass tracks – it's a very old mic, with an oldschool Tuchel jack, probably also from the 1970s, just like the amp, the guitar and the track – and a Neumann TLM 103 used only to record the tambourine. I really suck at playing tambourine, so hard that I had to use Cubase audioquantize. Everything was recorded through a RME Babyface Pro into Cubase.
The video also contains some additional footage showcasing only the Strat into the Twin, and some noodling through my pedal board (including a cover of Dave Stewart's live intro to "Here Comes the Rain Again"). It ends with a play-along version of "Another Brick in the Wall (part 2)", that is, a backing track without the solo.