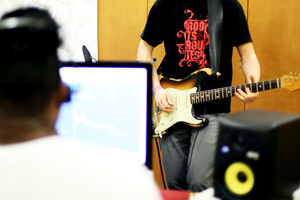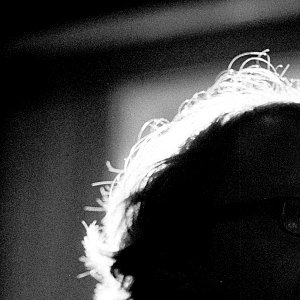 Sascha
Rittenhouse Guitars '62 Strat and Vintage Sound VS112P Demo
In 2011, I traded in my Gibson ES-135 for this 1962 Fender Stratocaster replica made by small US builder Rittenhouse Guitars. One year before I had sold my long-time main guitar, a US Standard Strat; and found myself wanting a Strat again. I played like 10 different ones in the price range between 1000 and 2000 € one day, including current Fenders and great guitars from Haar Guitars. It turned out my favourite was a Rittenhouse that I found at the fantastic Rare Guitar store in Münster; unfortunately, it was a hardtail version (no vibrato system). So I googled for stores carrying more Rittenhouse guitars, found Salty Dog Guitars in Essen (a nice small store which unfortunately doesn't seem to exist anymore), played some Rittenhouse instruments and went home with this great guitar.
I'm really not into artificially aged guitars – I like old stuff, but fake old ... why? – but well, it was the best sounding and playing Strat I found for under 2000 €. Later, I started to like the aged look for one reason: Less worries ... the guitar looks messy anyhow, so no big problem if you accidentally add new scratches and dents. The Rittenhouse became my main guitar until late 2018, when I got the chance to purchase a real 1973 Fender Strat in great condition for a nice price.   
This video was originally just recycling of leftover footage from a pedal demo that I had made; surprisingly, it became my #3 viewed vid on Youtube, with currently 35000+ views. Well, the Vintage Sound Amps VS112P (now called Vintage 15) BF Princeton Reverb clone amp and the Rittenhouse do sound nice together.